Show the Love with Promotional Gifts for Referrals
The most incredible source of new business is actually right in front of you. Behold, your referral network. For many small and medium sized businesses, it's an opportunity goldmine. It's also the perfect chance to show gratitude with branded merchandise.
Not a news flash, but we happen to live in the age of non-stop marketing and advertising. Understandably, most people would rather hear about a product or service from someone they know—versus feeling like they are being "marketed to."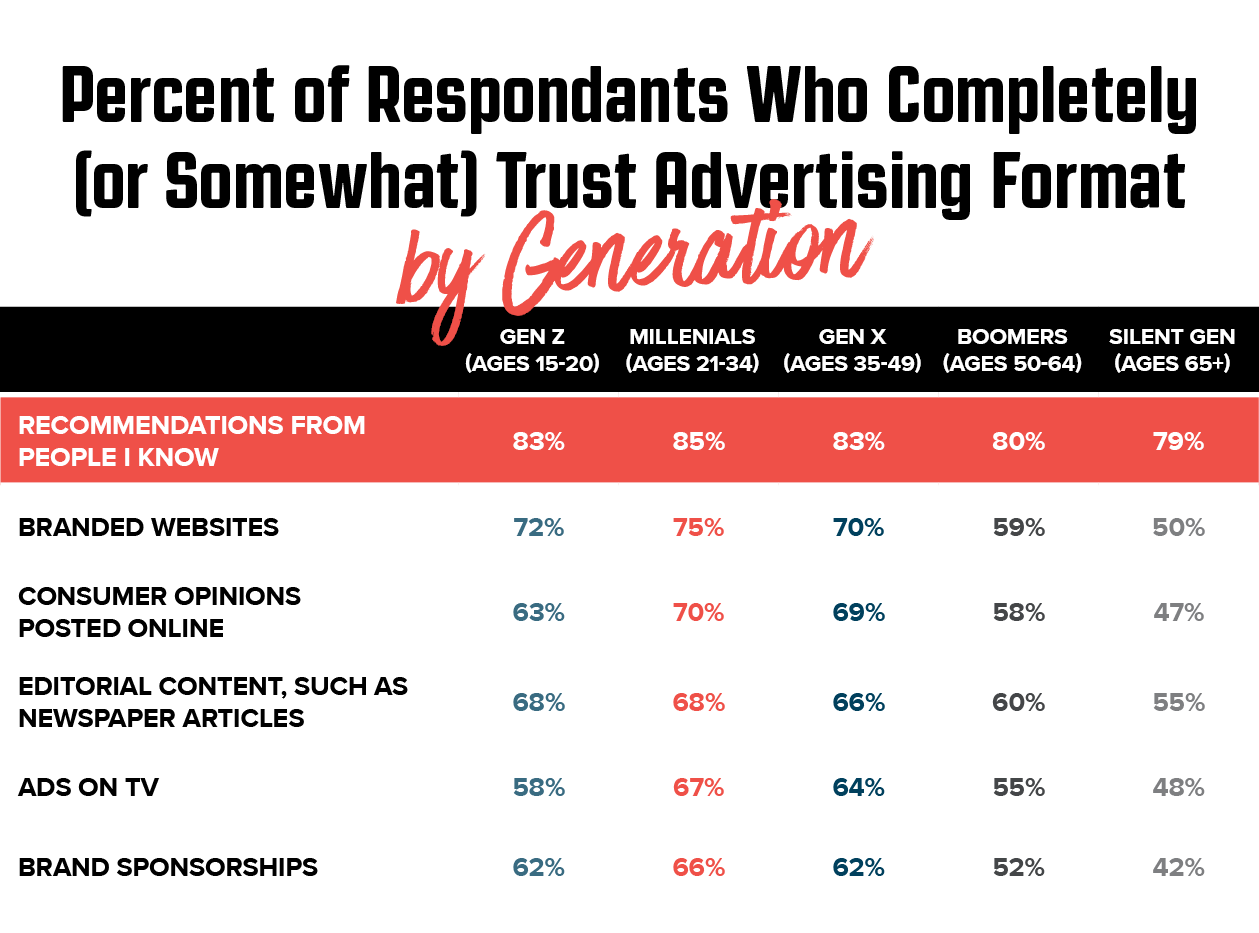 Source: Nielsen
Across generations, the majority of consumers trust recommendations from people they know. Which is exactly why creating brand advocates should be a top priority for any business, large or small. These advocates can do in one casual conversation over coffee what takes a marketing team months with gallons of caffeinated beverages.
Advocates bring in highly qualified leads that already trust your brand. It's time to show the love to your brand champions with promotional gifts for referrals.
Grow Your Business with Referrals to Make an Impact
We all know that referrals are important, but to what degree? Is it worth investing in promotional products and gifts?
Naturally, we're biased around here about the answers to these questions. But, we also understand that not everyone is in the same camp…so hear us out.
To decide if promotional products and gifts are right for your business, remember that referrals have the power to increase your conversion rate. B2B companies with referral programs have a 70% higher conversion rate, and a 69% faster close time on sales. That's a significant impact, my friend.
Moving prospects through the funnel faster, along with a better closing rate is pretty much every C-level's dream.